According to a report made by Sensor Tower, PUBG Mobile is the world's highest-grossing mobile game in Q2 2020.
Worldwide player spending on mobile games has increased by over 27%, reaching a turnover of $ 13.9 billion. Meanwhile, with 2.7 billion game downloads in the second quarter, compared to 1.8 billion in Q1, India became the leading region in terms of game downloads, followed by the United States and Brazil. Overall, the U.S. has shown a slight increase in downloads and more than 1.4 billion downloads in both quarters. Brazil generated nearly 1.1 billion installs in Q1, with a 9% increase to 1.2 billion in the second quarter.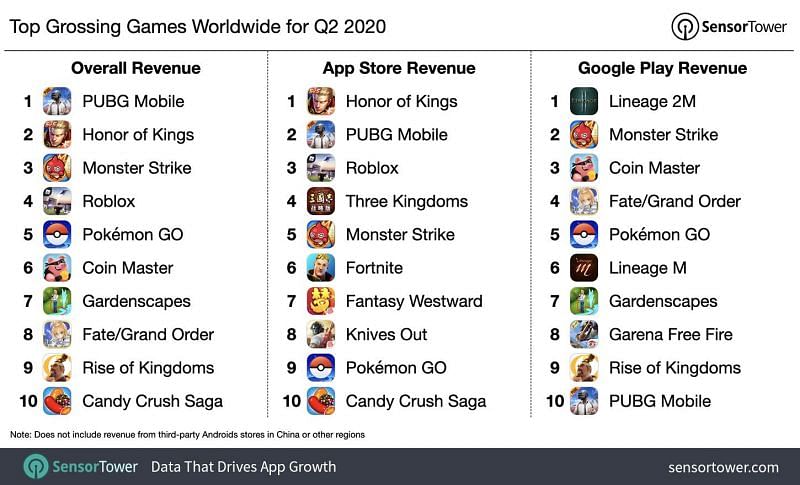 Sensor tower shares:
PUBG Mobile from Tencent was the world's top-grossing game in the second quarter of 2020, generating nearly $ 621 million this quarter. This figure has decreased by 8% compared to Q1 2020, when it achieved $ 674.5 million. The pinnacle of PUBG Mobile arrived in March, just before the end of the quarantine in China, at about $ 270 million.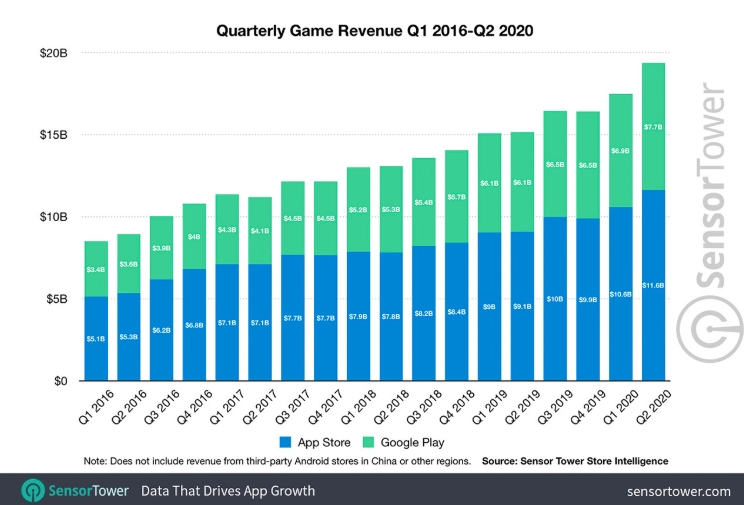 The United States led the game in revenue in the first half of 2020, with more than $ 10 billion earned in the first half. User spending increased by 24.4% from $ 4.5 billion in Q1 to $ 5.6 billion in Q2. Japan ranked second, with players spending more than $ 8 billion in the first half.
In China, game revenue dropped 8.6% from $ 3.5 billion in Q1 to $ 3.2 billion in Q2. The region's App Store reached 743 million in Q1, but down 35.8 %, earned only 477 million in the second quarter.
The ongoing blockade and quarantine caused by the Covid-19 epidemic certainly helped the mobile gaming industry to grow significantly. For those at home and looking for new ways to keep themselves entertained, mobile games on all platforms are beneficial. A record spending on games like PUBG Mobile has also happened due to the isolation measures taken around the world.