When a video game is released, no one can be sure it will succeed or fail. This is a fact that has been verified over the years. Sometimes a game that seems to fail will suddenly get a lot of success, and sometimes a game that seems to be in high rating will experience unexpected failure. And unfortunately, when that happens, someone will pay the price, the truth is that many studios have gone bankrupt with underrated products, the following names are some examples.
Epic Mickey 2 (Junction Point Studios)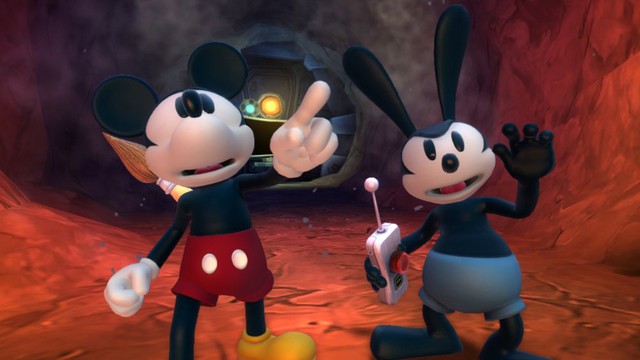 Epic Mickey is a brand associated with a dark, different from the familiar image in the Disney universe, this is the product of Deus Ex creator Warren Spector. This strange creation attracted a certain number of buyers at the beginning of the series.
Given Epic Mickey 2's underperforming performance, Disney reportedly laid off developer Junction Point's staff for two months. Shortly thereafter, it was confirmed that Disney had decided to completely close Junction Point Studios.
In another development, it seems that the closure of Junction Point and the failure of the Epic Mickey franchise also put an end to the plans for the two spinoffs. One section titled Epic Disney Racers can see a lot of Disney characters in a Mario Kart-style racing game. The other is an Epic Mickey-style game starring Donald Duck.
Too Human (Silicon Knights)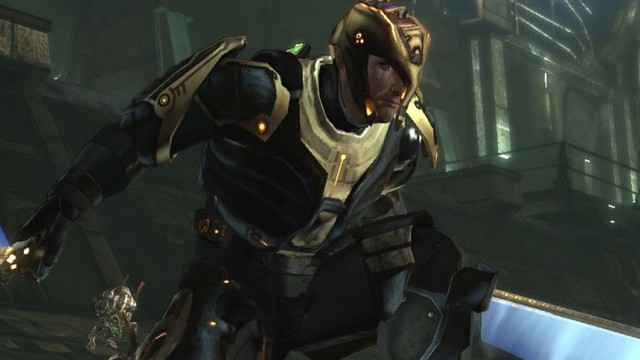 The sci-fi action game Too Human is truly fascinating, but still a failure, and this failure depends on many other aspects, not related to the game itself. As Forbes has revealed, the game appears to have spent an awful amount of money and took so many years to complete, leaving its revenue inadequate to make up for it. However, what happens next really determines the fate of the developer of this game, Silicon Knights.
After the failure of Too Human, Silicon Knights took the publisher Epic Games to court. Silicon Knights alleges that Epic deducted necessary funds from the production process, which resulted in their end product being underperformed. This resulted in a reverse lawsuit from Epic Games itself. And it's bitter that the subsequent investigation into Too Human's manufacturing process ended with a negative outcome for Silicon Knights.
The judge ruled that Epic was not only innocent of the allegations, but also discovered that Silicon Knights had apparently stolen some lines of code from Epic to use for some of their games. This led to a decision by a court to force Silicon Knights to recall and destroy copies of Moo Human, which also affected several other Silicon Knights developing products. This shock led to Silicon Knights declaring bankruptcy shortly after the lawsuit.
Haze (Free Radical)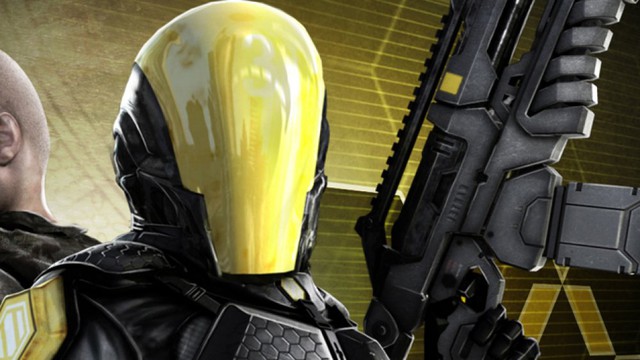 Haze has received a lot of skepticism since its debut. A few months before its release, the game was hyped as "the guy who will bring down Halo." In other words, it had a lot of pressure before it hit the shelves. Better yet, as former chief executive Steve Ellis told Engadget, the Haze development team is constantly under pressure to add new features to the market. game by publisher Ubisoft.
Haze then witnessed a series of delays, as well as a bizarre marketing campaign that fundamentally ruined major aspects of the plot. The game has received a poor sales return and has been rated extremely badly. Haze was seen as a disappointment, especially after all the promises made by the developers. After losing tons of money in the development of Haze, Free Radical is almost no longer viable. After liquidating his contract with LucasArts (the company originally identified to develop Star Wars: Battlefront 3), Free Radical was forced to shut down.